Material Lab Unit
MIL - Kering
Fall 2021 & june 2022
Object Design
Furniture
Booth

This mobile unit is created in order to be an evolutive and space flexible exhibition tool. Carriable and easy to line up, those fly cases open-up to stand as exhibition booths.
Plexiglas,100% recycled & recycling plastic
Bio-material, natural oil coating
---
︎ Design
︎ Production
︎ Manufacture
---
Trebillane
Cabriès-Callas
Summer 2021
Space Design
Eco Design
Permaculture

Outdoor construction project for the city of Cabries. Inspired by an antic gallo-roman villa which has been situated next to the project site. This project includes an educational and water autonomous garden made with permaculture. The benches are made with recycled rooftop tiles.
Outdoor wood & pine wood
Recycled tiles in gabion
Green waste of the city
---
︎Design
︎Production
︎Manufacture
---
Boot Camp Shared Places
Ensad - Ambassade de France aux Etats-Unis
Summer 2021
Workshop
Space Design
Edition

Editing compiling all the U.S. community college student projects made during the Virtual boot camp 2021. This project has been created and supported in partnership with Ecole Nationale Supérieure des Arts Décoratifs de Paris and the French embassy of the United States.

Students work for three weeks questioning how to define a shared space as an ecosystem in order to find sustainable solutions by a design project.



Dernier Etage
Plateau Urbain
Spring 2021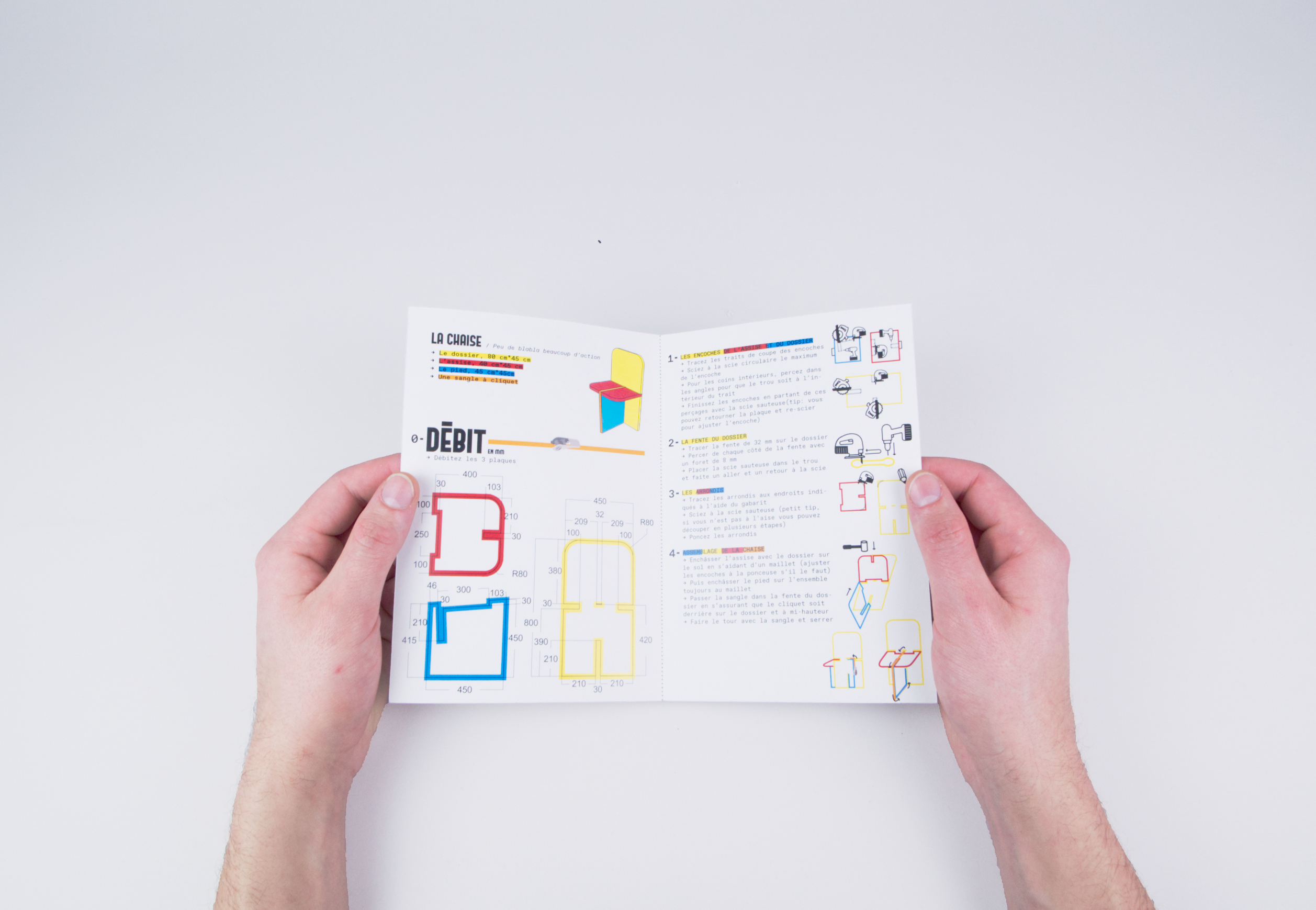 Space Design
Furniture
Manual

Enhance a temporary space.
Plan development and conception of kit furniture set for a rooftop in a temporary art residency at Porte de Vanves for Plateau Urbain. This furniture set contains a chair, a bench, a gardener and a table.

Last Floor was created to be easy to build, set up, use and line-up with no glue, nail or screw. In order to make this project fully open to everyone, the agency created an instruction manual for every furniture.



100% Natural Pine,
Ratchet strap

Dressing Collective
Vestiaire Collective
Concept
Space Design
Booth

Concept of a booth installation for Vestiaire Collective.
Dressing collective is an open booth experience with a 360 dressing composed of second hand influencers clothes and a stair stand.

The booth offers a premium experience around the luxury second hand by presenting and selling influencers clothes.